I'm going to the Original Sewing & Quilting Expo in Lakeland this weekend! Three days of classes, demos, and shopping! I'm excited and anxious at the same time. Traveling is always anxiety producing for me. But I'm determined to do it.
I'll be taking my newest creation: the placket tote.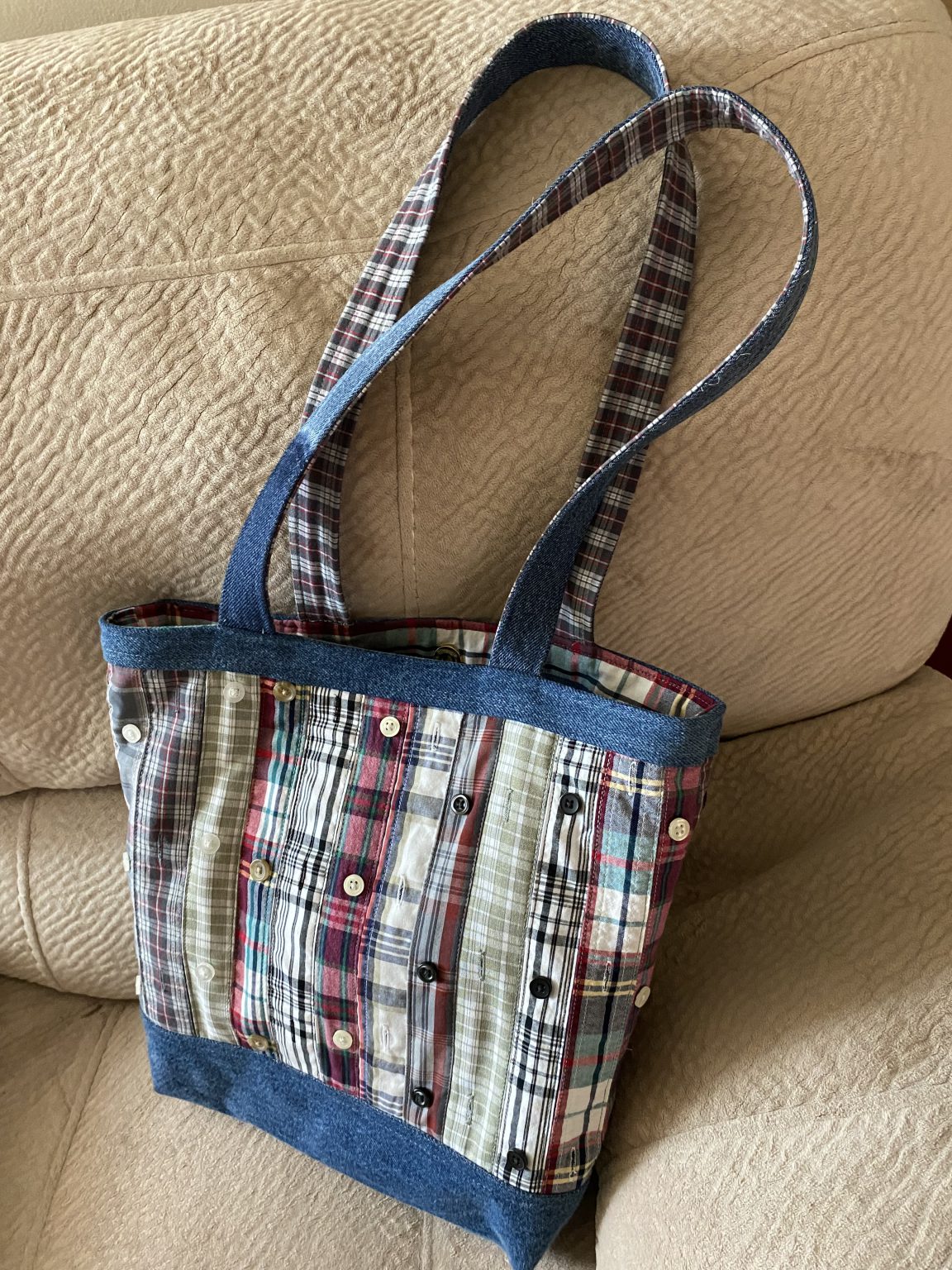 I got the idea for this bag from Don Kim on YouTube. His is a little bit different, so you should check out his video if you're interested in making one.
It's made from plaid shirt plackets. I bought a bunch of men's shirts at Goodwill and cut off the plackets. I trimmed them, pressed them, cut them to size and then figured out how I wanted them laid out. Then I sewed them onto cotton fabric.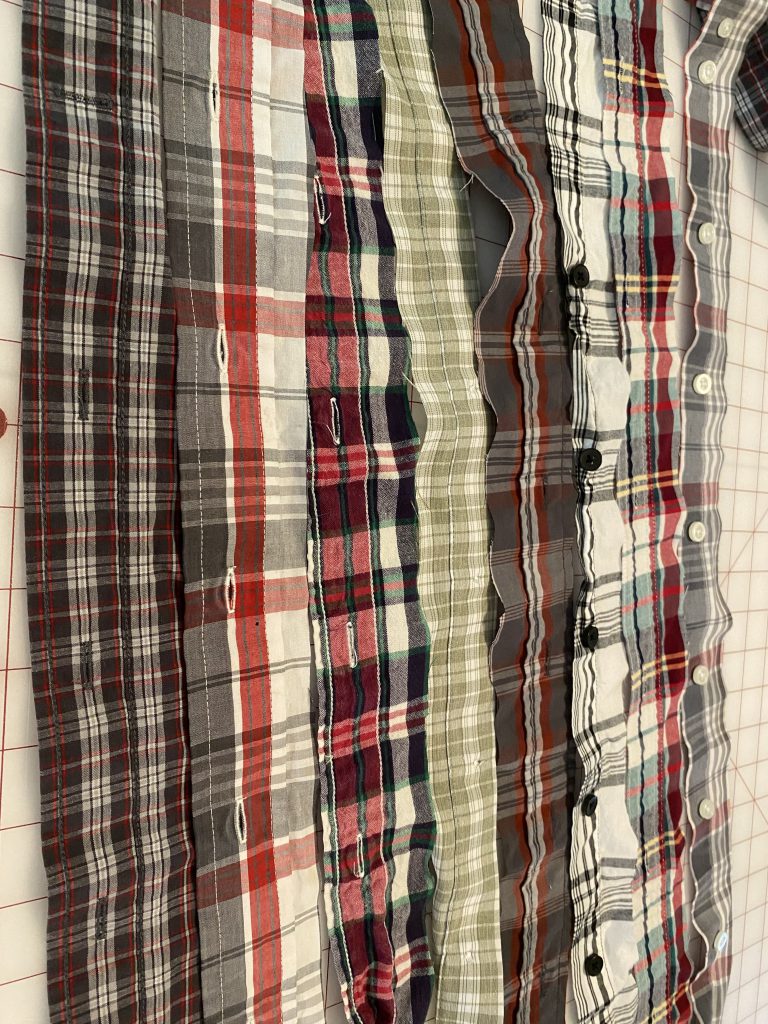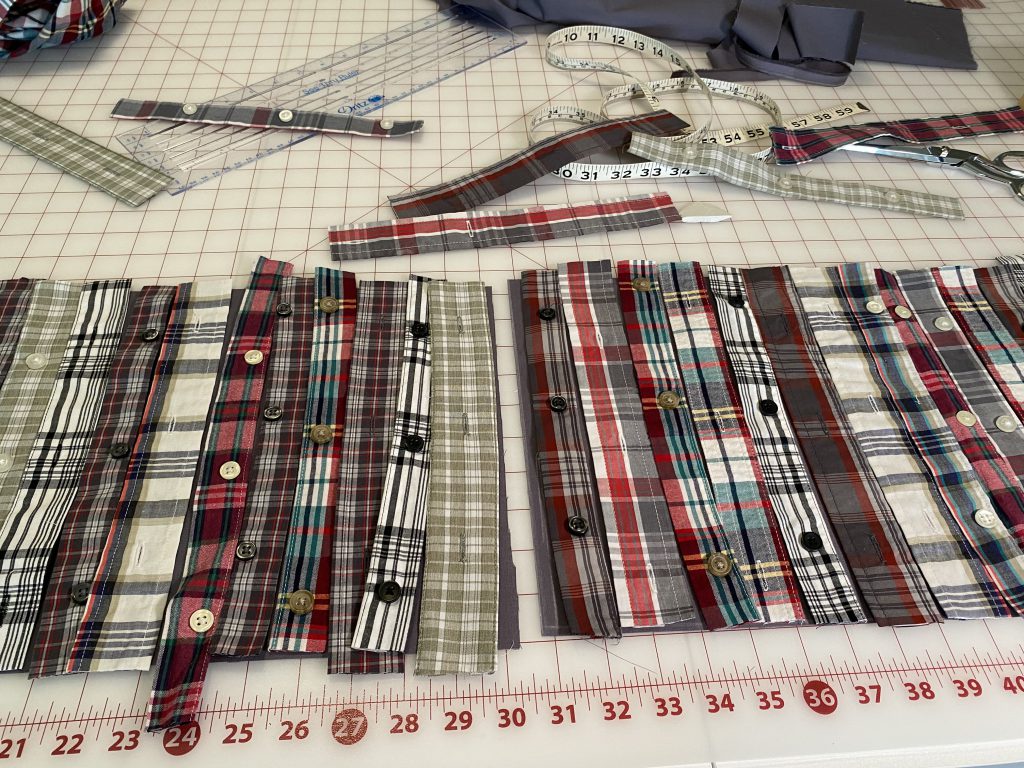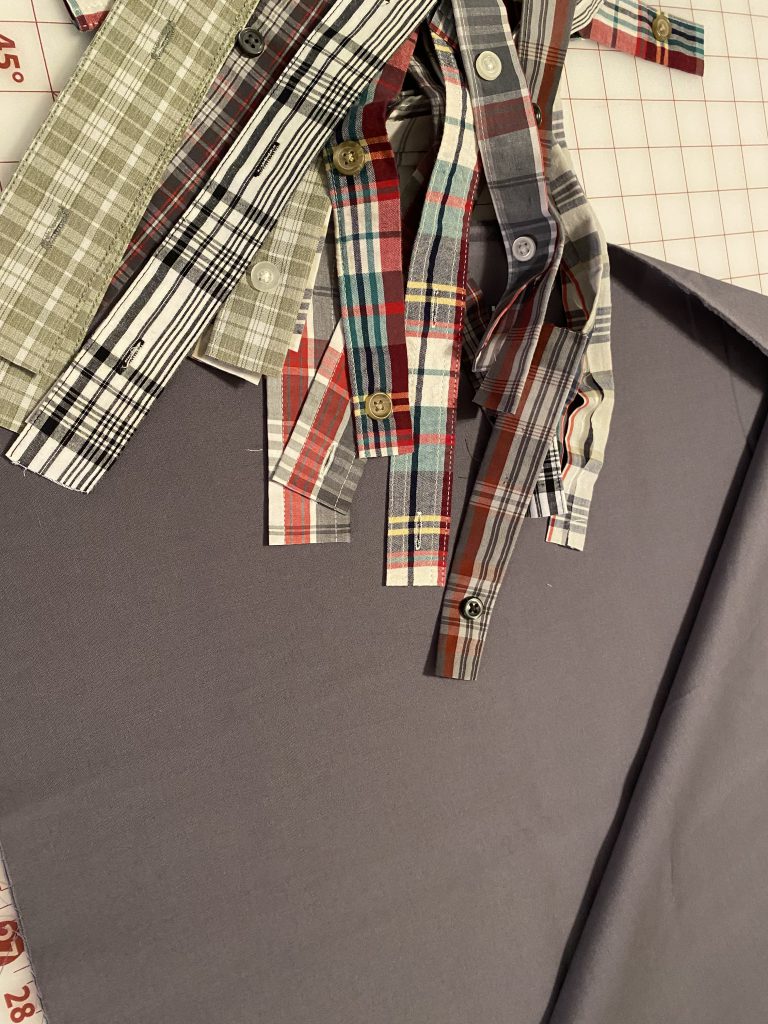 I used fabric from one of the shirts, and denim, for the lining, thinking the denim would help stabilize the pocket zipper (which I had to do twice–the first time it was wonky and got wonkier the more I looked at it). And I used two of the shirt pockets for the other side of the lining.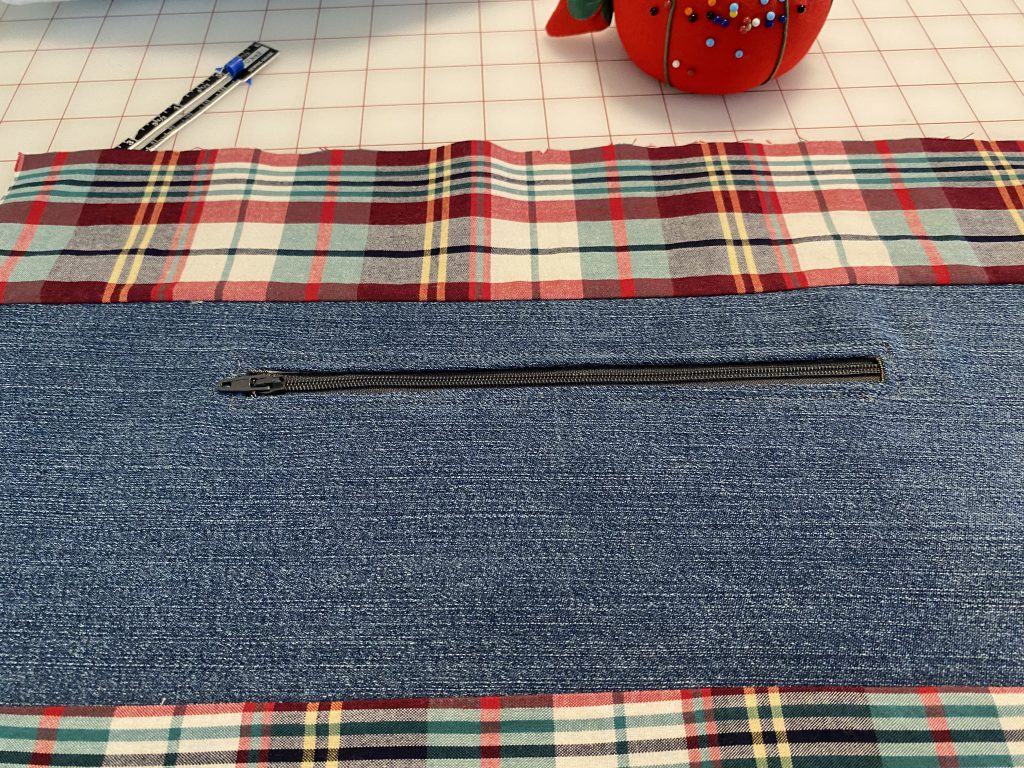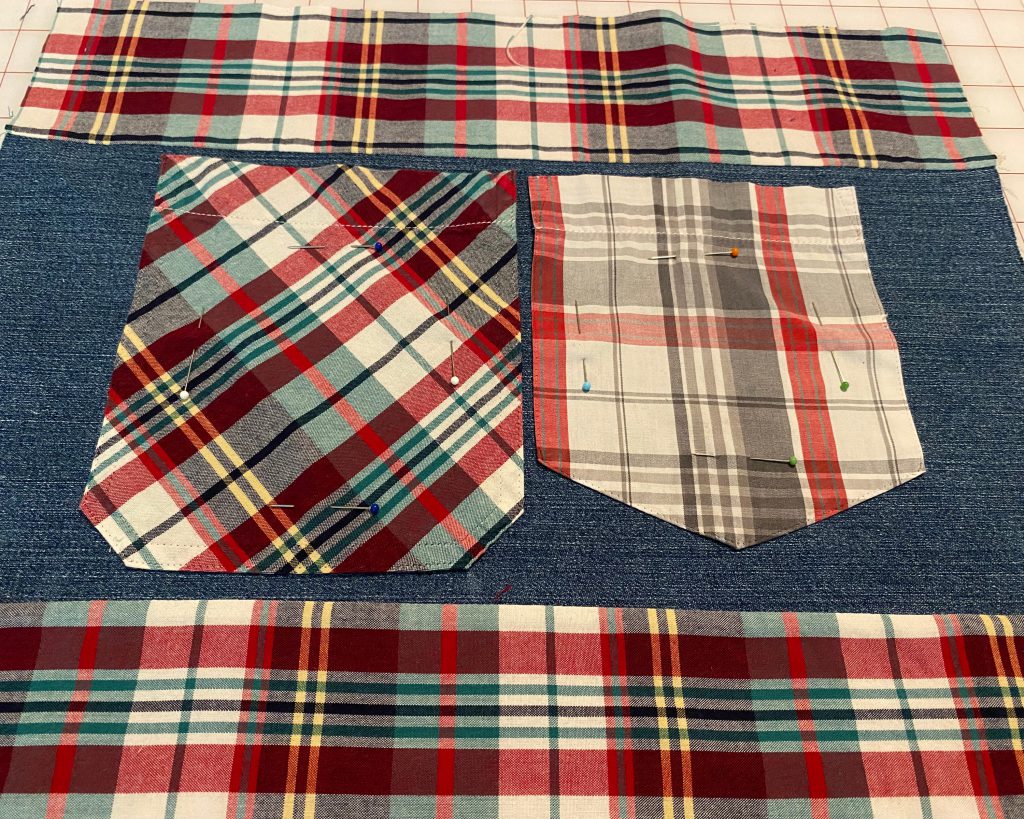 I had to do the handles twice, too. The first time, I made them 1 1/2″ wide. I was sure that was the width I wanted. But that turned out to be too wide, so I made them about an inch wide.
Here are some more photos: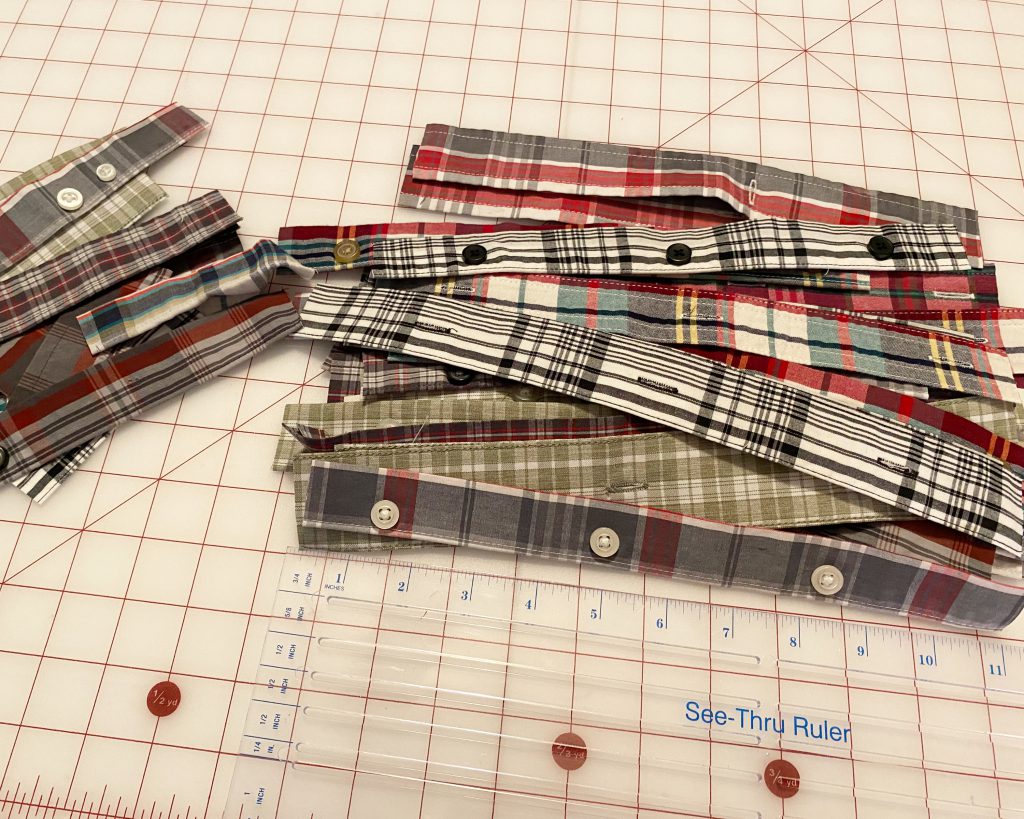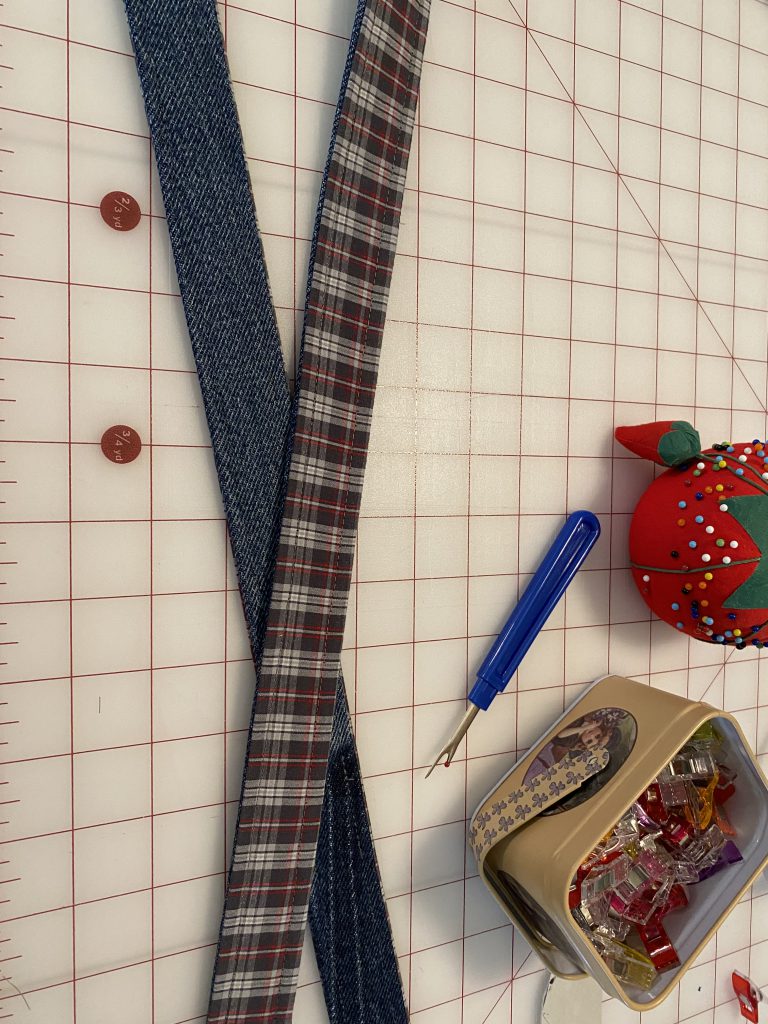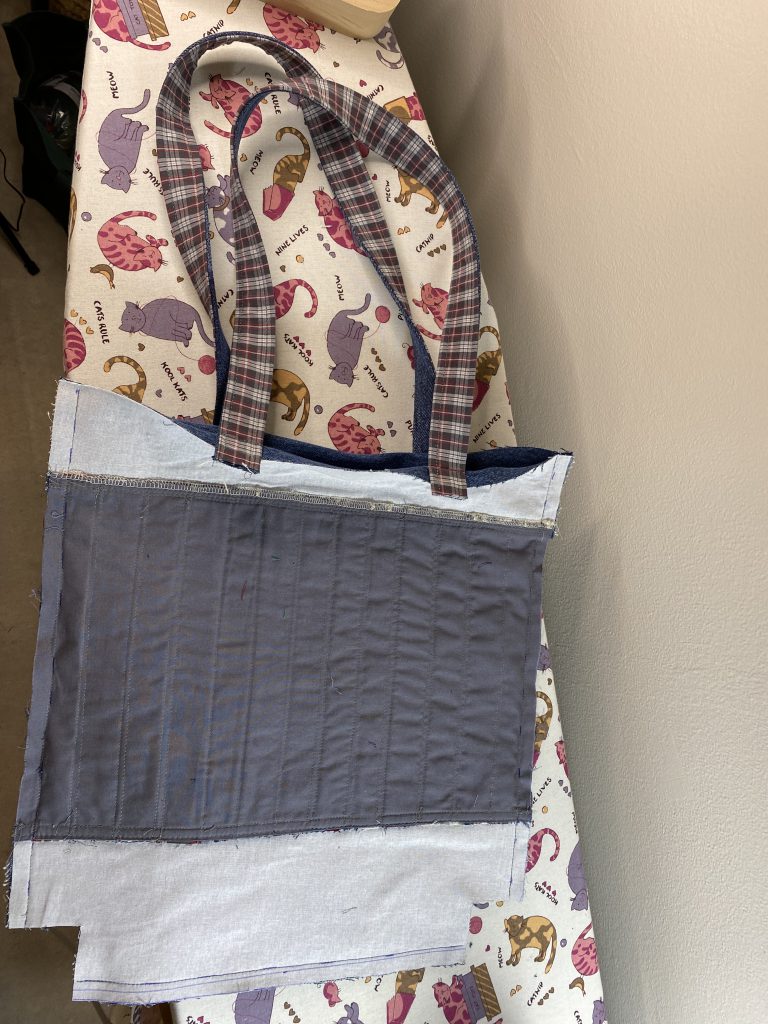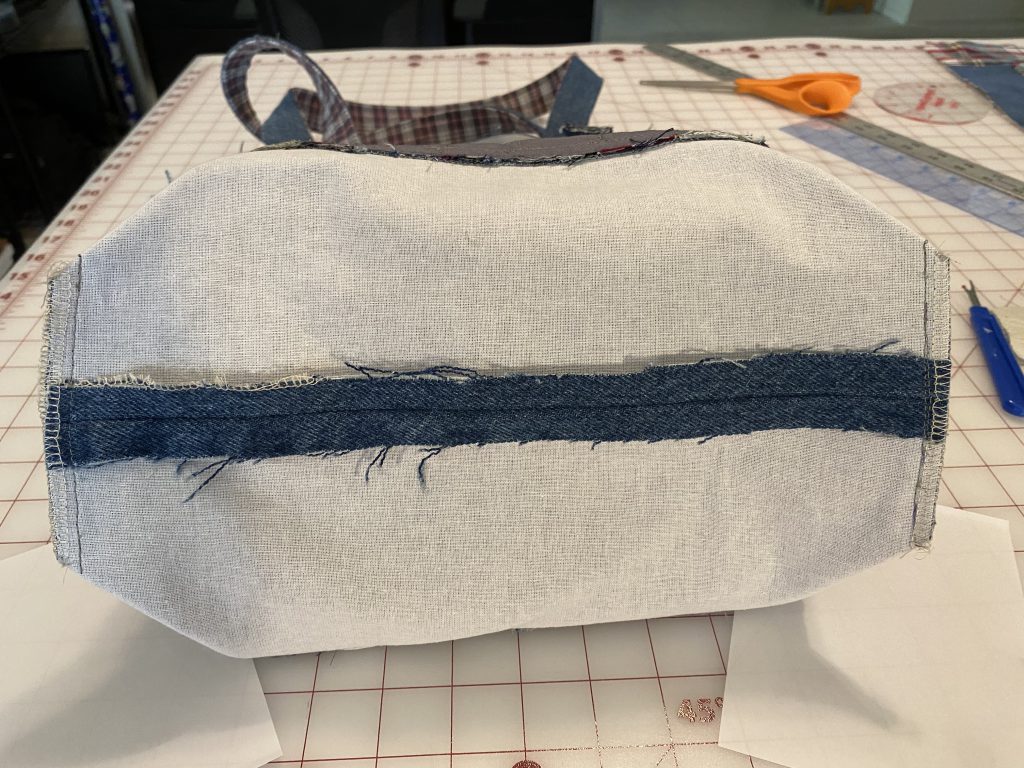 I was way too focused on bagging the lining and sewing it to the bottom of the bag, then turning it all right side out, that I didn't take any photos or video. But if you want to see the process watch Don Kim's video.
It's a pretty weird-looking process, but somehow, it works.
I'm really happy with the final product.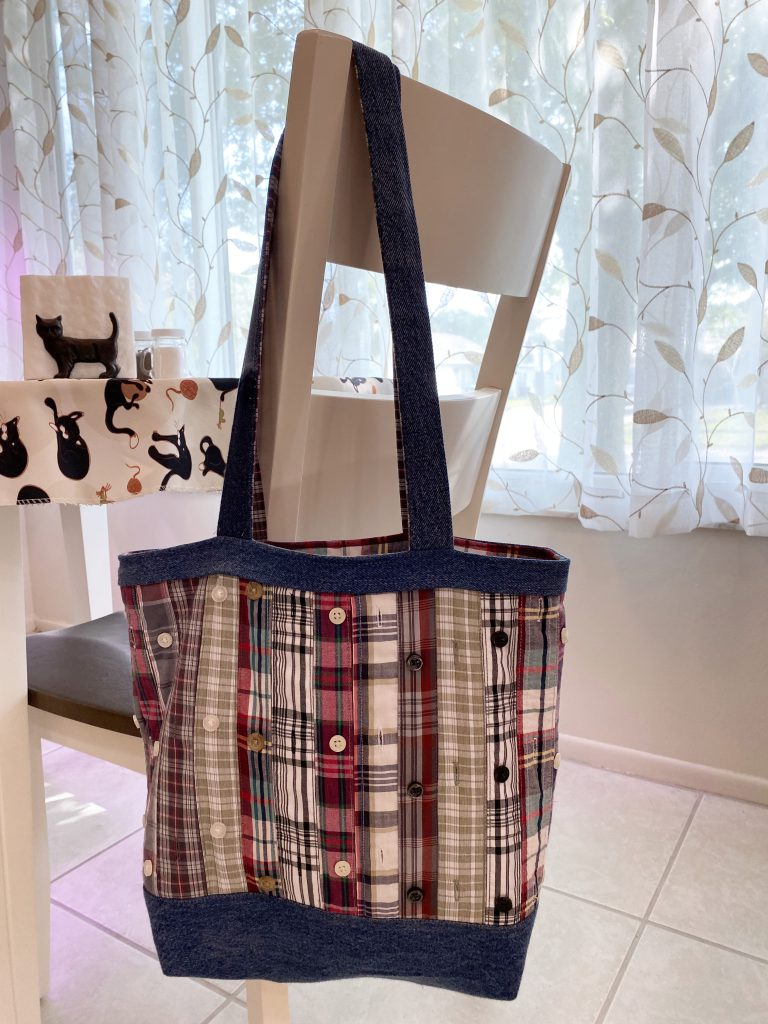 It's been a long time since I sewed regularly. We went through a couple of years of home renovations during which sewing was impossible. But now I have a really nice sewing space and I'm ready to get back into making garments.
My first two projects have been bags. The first one I did wasn't too bad: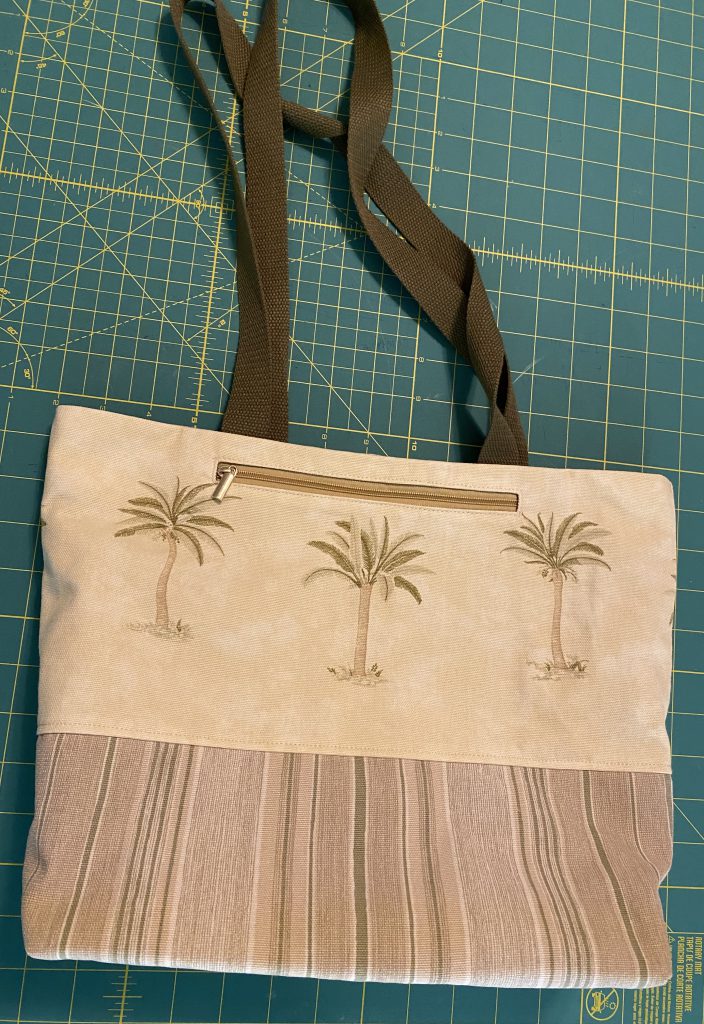 But the straps are too flimsy, the zipper pocket outside is too high, and I used velcro to close the inside pockets, which I've decided I hate. So, I'll probably remake this bag. I've got plenty of the fabric leftover. It used to be curtains on our French doors.
So I'm off to the expo to get my sewing mojo back on!